Trees are an essential element in our environment, bringing us pleasure as well as functional benefits. The health of trees and our urban green spaces is made up of many elements working together to form a balance, while modern urban environments exert immense pressure on the latter.
We believe that part of our job is to help improve and maintain this balance beyond the needs of any single customer, which we have been trying to achieve in all our projects carried out in the past 20 years.
Our work is influenced by the pruning techniques of Professor Alex Shigo, which has become the basis for current tree surgery standards (BS 3998).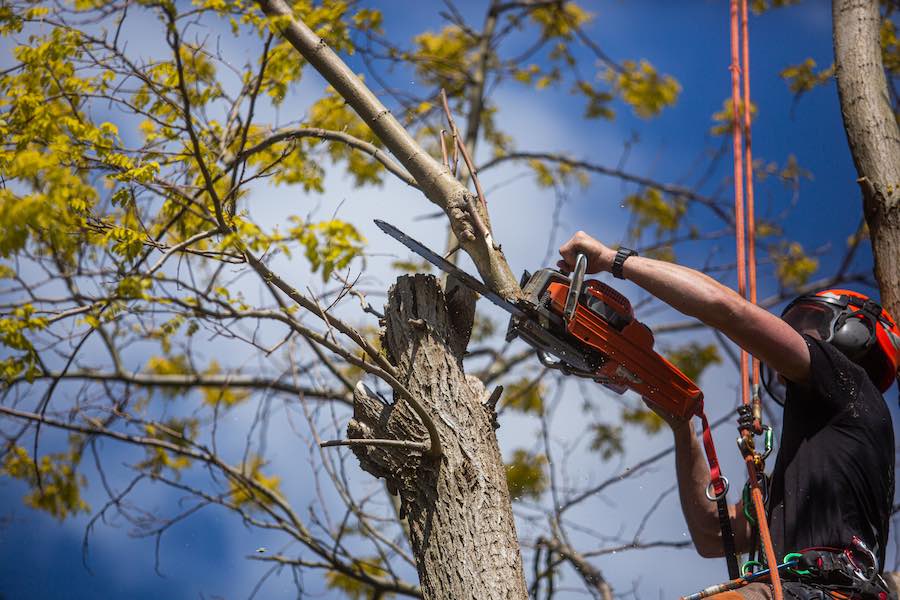 What to expect when working with TreesUK
Site Survey
We will visit the site and discuss with you the needs and requirements, and follow up with a recommend a course of action, taking into account:
The species of trees and their specific requirements.
The health and structural condition of the tree(s).
The position of the trees in relation to its urban environment buildings, street lighting, drains etc.
Any safety factors (Overhead power/telephone cables etc)
Quote
Within five working days, you should receive a detailed specification of the works we recommend accompanied by pricing, in the form of a PDF document via e-mail or a hard copy.
All our jobs are based on a quotation, at which we arrive after discussing your needs before work commences. Every project is different so the amount of staff, equipment and time needed can all vary. After discussing the job with you, we will estimate the needed resources and cost and provide you with a quote for your consideration. We aim to be transparent with our quotations, so if you would like us to clarify any of the aspects mentioned in our pricing, we will be happy to do so.
Once you accept our quotation, we will then carry out any necessary enquiries, including your local authority, to check whether any Tree Preservation or Conservation Orders protect the trees in question.
Tree Preservation Orders (TPOs)
We carry out the enquiries by liaising with the tree officer on your behalf, free of charge, in order to protect you against unauthorised works. In most cases there are no such orders in place, once the searches have been made and there are no Orders in place, we shall contact you to arrange a day for the works to commence, normally withing the next two – four weeks.
Where Tree Preservation Orders exist, we will inform you and will present an application for tree work, on your behalf, to the local authority. It can take up to six – eight weeks for the local authority to approve the application, which may require further site visits with the planning department. We do everything we can to keep this time to a minimum and will keep you informed of any progress. Once consent has been received, we will contact you again to arrange timing.
Carrying out the work
On the date agreed for work to commence, our team will arrive as near to the specified time as possible. If they are delayed for any reason, they will telephone to inform you. All our employees are skilled, courteous professionals, who have a genuine interest in the preservation and future well-being of trees. The team is lead by a foreman who will liaise closely with you whilst the works are carried out, ensuring that everything is completed efficiently and to your satisfaction.
The role of the foreman
To contact you on arrival and discuss the work with you.
To instruct his team to move any breakables or any other items to a position of safety.
To carry out works as detailed in the specification.
To take care of surrounding areas/features.
To ensure debris is removed leaving the area clean and tidy
To check with you that you are completely satisfied before leaving the site.
Customer satisfaction
Our aim is that your experience of our professional and efficient service will encourage you to use our service year after year. We do hope that you will recommend us to friends and neighbours.
If at any time you have queries or concerns, we will be more then happy to assist. If for any reason you feel that our service does not meet acceptable standards, we would like to know so that we can improve. We are continually developing our services and customer relations to meet your needs and expectations.
We can also provide the following policy documents on request
Our environment policy
Our equal opportunities policy
Our employment policy
We are fully insured with both employer and public liability insurance up to £10 million. For reasons of privacy we no longer show our certificates online but are happy to supply all documentation on request. Please contact us if you would like to see it.